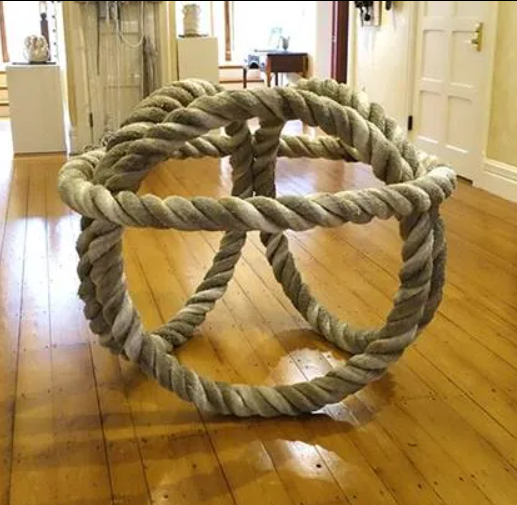 Knot Rope: The Art of Alex Buchanan
Buchanan creates sculpture informed by industrial and ethnographic heritage of the coastal urban landscape of New Bedford, and other similar communities. His large-scale work incorporates patterns, processes, and the materials employed seaman and fishing culture. Though a plunge into this environment can be at times both exciting and solitary, tasks of utilitarian purpose can fail to acknowledge aesthetics and beauty within their enterprise.
Skewing the polarities between function and design combines, compliments, and maintains the spirit of both. Traditionally an ode to conquest and adventure, the visual representations of aquatic lifestyles can be imbalanced to favor self-touting stories of elbow-grease over emotion, heritage, and ethnography. The focus on this void in maritime cultural preservation shifts certain viewpoints, highlighting aspects of nautical culture, community and creativity in forms ranging from a single strand of hair to a rusted steel cable and all the imaginable in between.
For more information, click here.