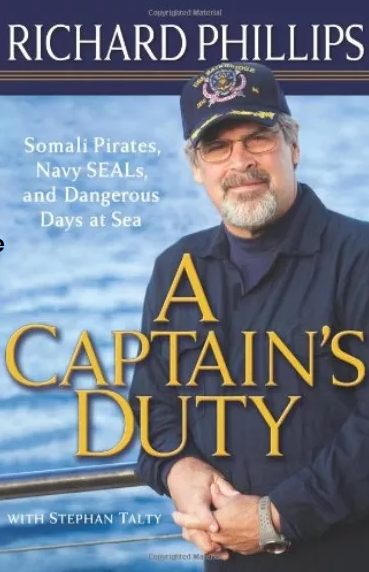 Captain Richard Phillips
October 6 @ 7:00 pm

-

8:30 pm
Chatham Marconi is pleased to host Captain Richard Phillips on Oct 6 at 7 pm at Massachusetts Maritime Academy. Captain Phillips will recount his ordeal of being taken hostage by Somali pirates. ​
On April 5, 2009, Captain Phillips of the U.S.-flagged Maersk Alabama was held hostage after his ship was attacked and boarded by pirates in the Indian Ocean off the Horn of Africa. It was the first hijacking of a U.S. ship in more than 200 years. The ship was carrying U.S. food aid headed to Somali refugees in Kenya. On April 12, 2009, U.S. Navy SEALs on the USS Bainbridge opened fire against the Somali pirates in the Maersk Alabama lifeboat and rescued Phillips.
This will be in person and via Zoom.
Tickets: $0 – $20
For more information, click here.